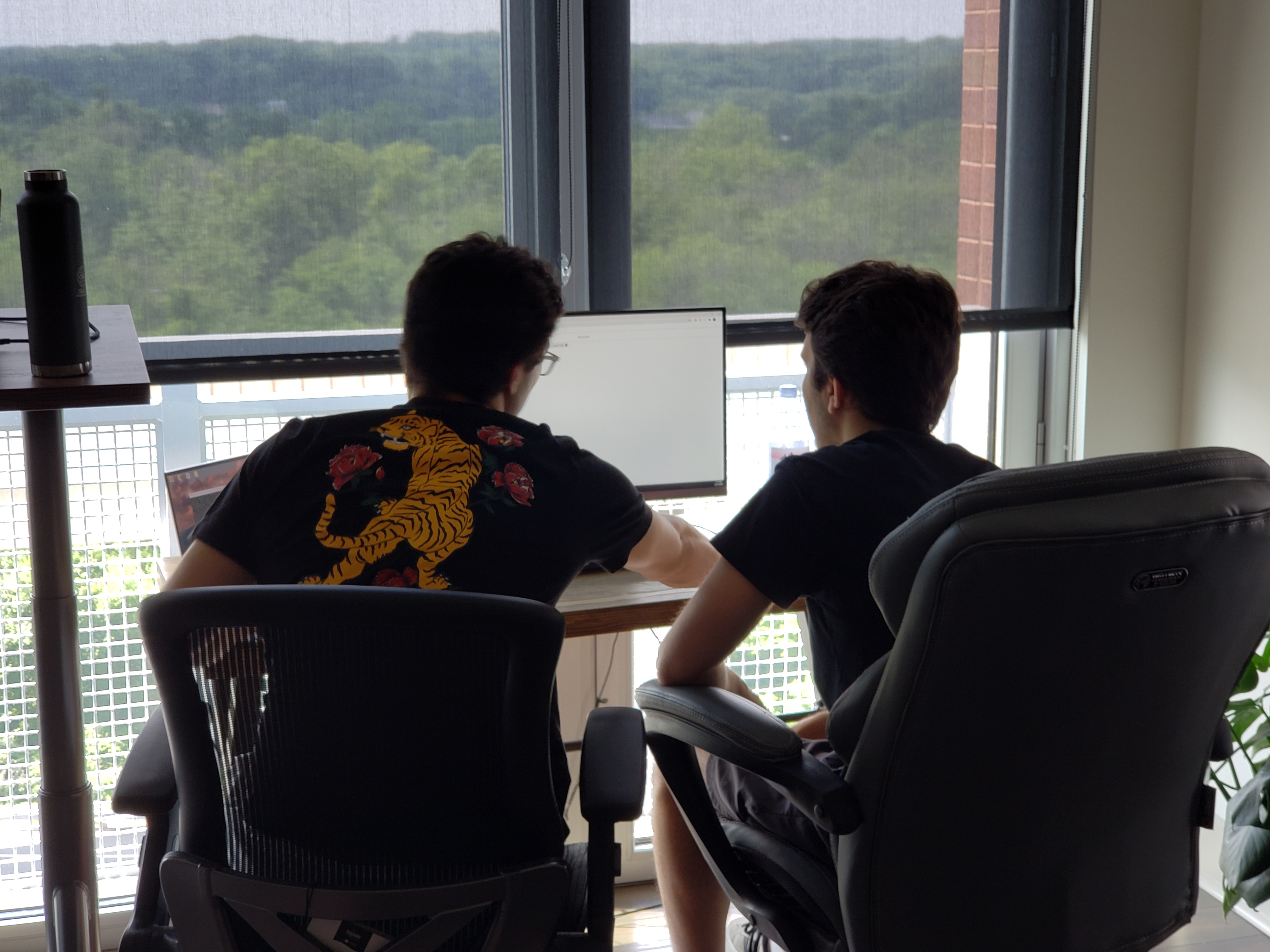 22 Aug

A POETIC ENTRANCE TO THE INTERNSHIP​

The Terafuze 2020 Summer Internship started soon after the beginning of the Coronavirus epidemic. Only two interns remained in healthy shape by June first, unaffected by the risks of mixing COVID and coding. Maxwell Ward, a returning intern from last summer, and Enzo Saba, an enthusiastic learning-hungry AWS prodigy, entered the Silicon-Valley style Tysons office with the determination to prove Terafuze's superiority to the digital world.

"No one loves code as much as I do", said Enzo to his Project Manager, Nathan Ward. Nathan, who many of his disciples describe as the modern-day Yoda of leading interns to AWS success, gave Enzo the confidence he needed for the future weeks of tireless debugging. "Many meetings today, I have". "Discover the beauty of ionic, you will".

Maxwell and Enzo bowed to Nathan, in response to the greatness of the responsibilities just placed upon them. Nathan snapped his fingers. Two standing desks of the finest wood appeared against the window wall, looking over the Cheesecake Factory in the nearby mall. The unseen, palpable force of The Sri Sharma, CEO of Terafuze, Champion of the Dot-Com Boom, and Conqueror of Time Management Efficiency, pulsed through Enzo and Maxwell strongly on that first day at Terafuze.
How can Terafuze Help?
We help our customers deliver on the promise of cloud.  Over the years, we have solved many interesting problems that push the limits of AWS. We have helped Fortune 50 companies adopt Cloud 2.0 patterns.  Let us help you realize the true benefits of an integrated cloud strategy.
TALK TO US